He was having drinks with his buddies on the back porch and must have forgot the windows were slightly cracked…
Ashley was inside nursing their newborn daughter as those hateful words rattled her brain and pierced through her heart…
And as she re-told the story, I could hear the pain and heartbreak in her soft voice…
"After my husband said that, I froze…
I wanted to burst into tears…
How could the man I love more than anything in the world say something so terrible and hurtful behind me back?
I was CRUSHED…
I felt worthless…
Once my daughter finished nursing, I hurried into the bedroom and broke down sobbing..
Sure, I've gained a few pounds since our wedding day…
That was FIVE years ago!
I mean…did I really let myself go that much?
Millions of Women Over 30 Suffer From This Hidden Hormonal Disorder That Keeps You Overweight, Weakens Your Heart, & Starves Your Brain. Discover If You're A Victim Of This "Blood Defect" Below…
I laid in bed HEARTBROKEN as tears rolled down my face, my daughter's crib just a few feet away…
As soon as my husband came upstairs to bed after his "guys night", I pretended I was asleep…
I was so furious…
I couldn't stand to see his face…
I wanted to leave him right then and there…
Then I thought….
What if I'm overreacting?
Maybe he just said it as a joke to get a laugh from his friends…
No!!!!
It doesn't matter, he should NEVER say that!
We're supposed to be a team…
Best friends…
Soul mates…
He should NEVER talk about me like that…
Then the questions started racing through my mind…
How long has he been saying this to his friends?
Does he even find me attractive anymore?
Is he fantasizing about someone else when we're "together"?
Is he just keeping our marriage together because of our daughter?
I happened to overhear this one, but who knows… Maybe he's been saying horrible things about me for years.
Then I came to the SHOCKING realization….
Can I even trust him anymore?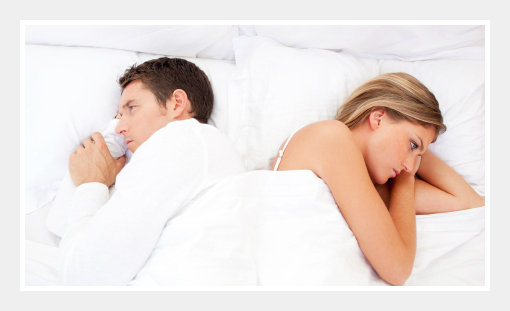 And as he flopped into bed and began snoring within minutes, I turned onto my side as the tears started to dry up and I started to really think…
Sure, my jeans feel a little tighter…
And there are a few pairs from before we were married that are so snug, I can't fit in them without laying on the bed, sucking in as much as possible, and wiggling back and forth just to BARELY get them buttoned….
But that's what happens when you get older, right?
I never expected to fit into my high school jeans after turning 40…
After all…
I'm not some tiny woman with perfect genetics who can eat whatever she wants and never gain an ounce of fat.
I HATE those women…
We get older and we put on weight, that's just how it is, right?
And even though I despised my husband for saying those awful things about me…
Words that stung for days, making me feel insecure every time I walked in a room, like everyone was judging me with their eyes because of how I looked…
I knew there were only 3 ways to deal with the emotional pain and frustration of my husband calling me fat….
Pretend it never happened, look the other way and go on acting as though our lives were fine and convince myself we were still happy
Confront my husband, scream at him at the top of my lungs and let him know how truly awful he made me feel
Or I could make the choice I did…
I could lose the weight that's secretly made me feel insecure and self-conscious for years…
I could finally be the super-woman role model that my daughter deserves and could be proud of without second-guessing how I look every day…
And most important of all, I could finally feel like myself again…
Eliminating the depression and "beat yourself up" attitude that I'd been carrying around for far too long without really realizing it was there…
So the next morning, as my husband took our daughter to her grandparents house before our big anniversary night out…
Which was pretty much ruined at this point…
I decided to finally face reality…